Featured in the Brooklyn Eagle, National Sawdust and more.
Identity for Silent Voices: If You Listen, premiering April 27 & 28, 2018 at National Sawdust in Williamsburg, Brooklyn.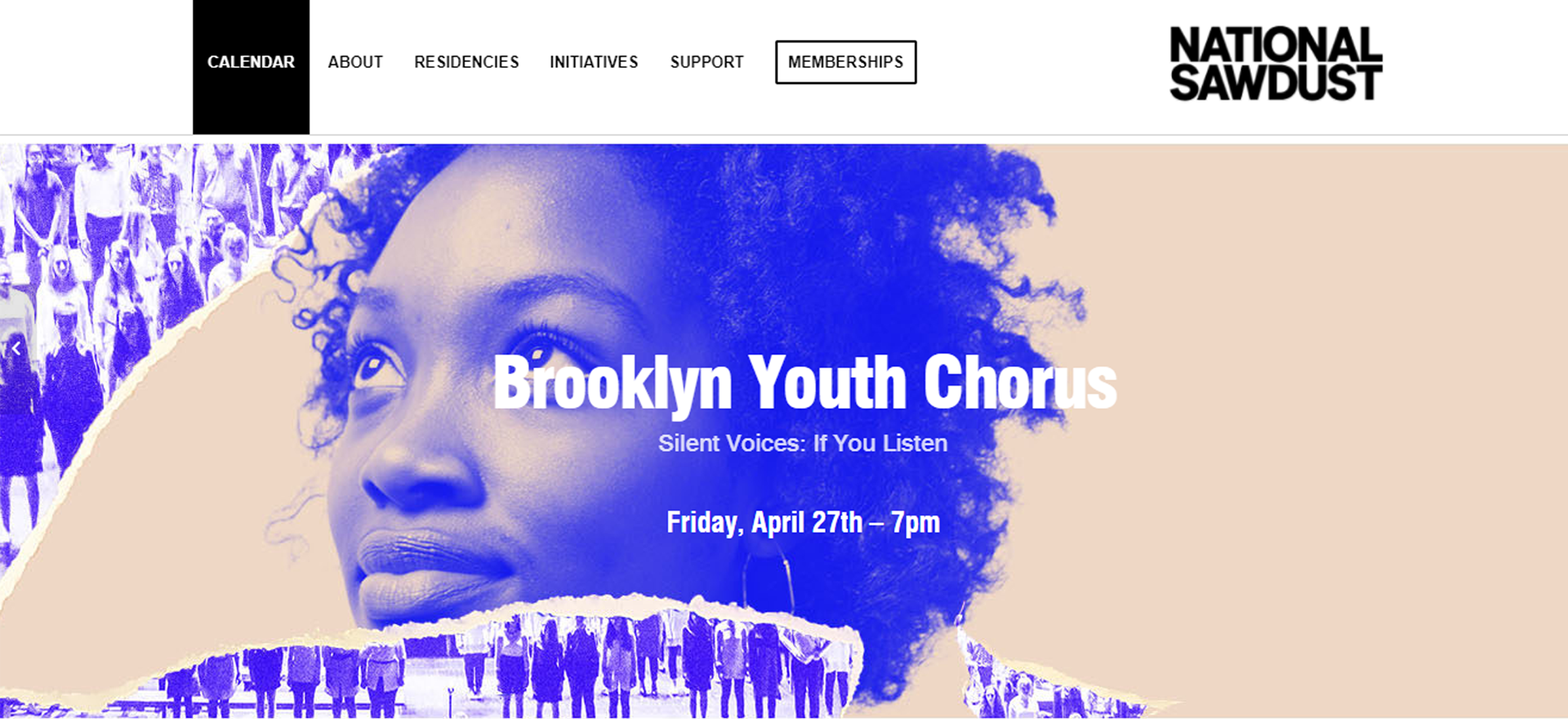 Silent Voices is a multimedia, multi-composer series of concert works with spoken word conceived, produced and performed by the sensational voices of
Brooklyn Youth Chorus
. If You Listen, the second installment in the Silent Voices series, builds on the success of its 2017 premiere at BAM's Howard Gilman Opera House, co-commissioned with Brooklyn Academy of Music, and WQXR, New York.
In this performance of the Silent Voices series, nine composers, all women, collaborate with the choristers in confronting the challenges of division and categorization, racism, sexism, social and economic disparity, immigration, our environment, and threats to our understanding of truth, as we prepare to move towards a more inclusive and compassionate vision of the future. Featured composers include Julia Adolphe, Olga Bell, Anna Clyne, Paola Prestini, Toshi Reagon, Shelley Washington, Bora Yoon, and Du Yun.
The Silent Voices series amplifies those silenced or marginalized in our communities and harnesses the power of young people to be instruments of change. The Chorus has commissioned a dynamic group of innovative artists to interpret rich personal stories and historical narratives exploring contemporary themes of identity, orientation, status, boundaries, and belonging.
Tickets
 still available, April 27 and 28, 2018.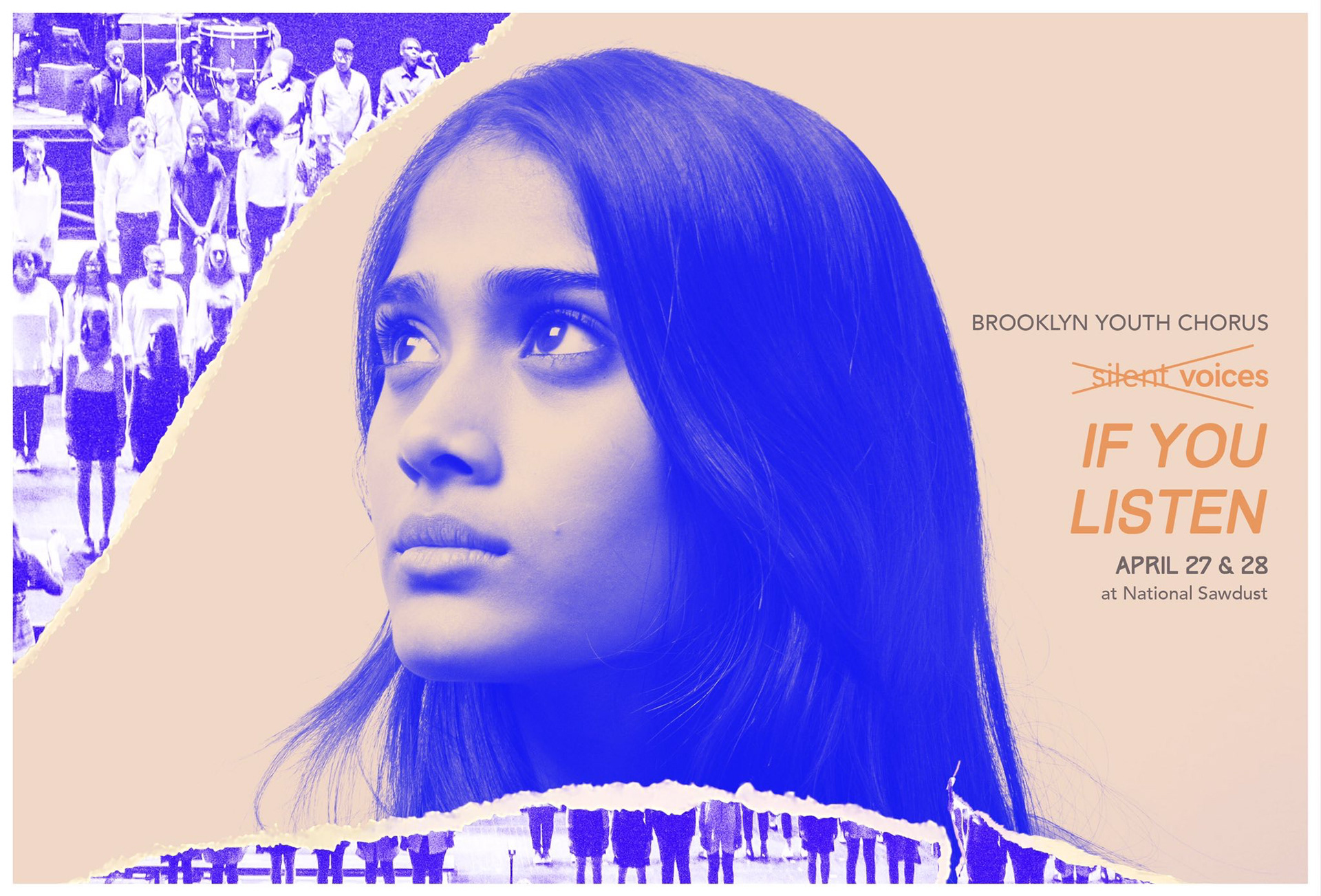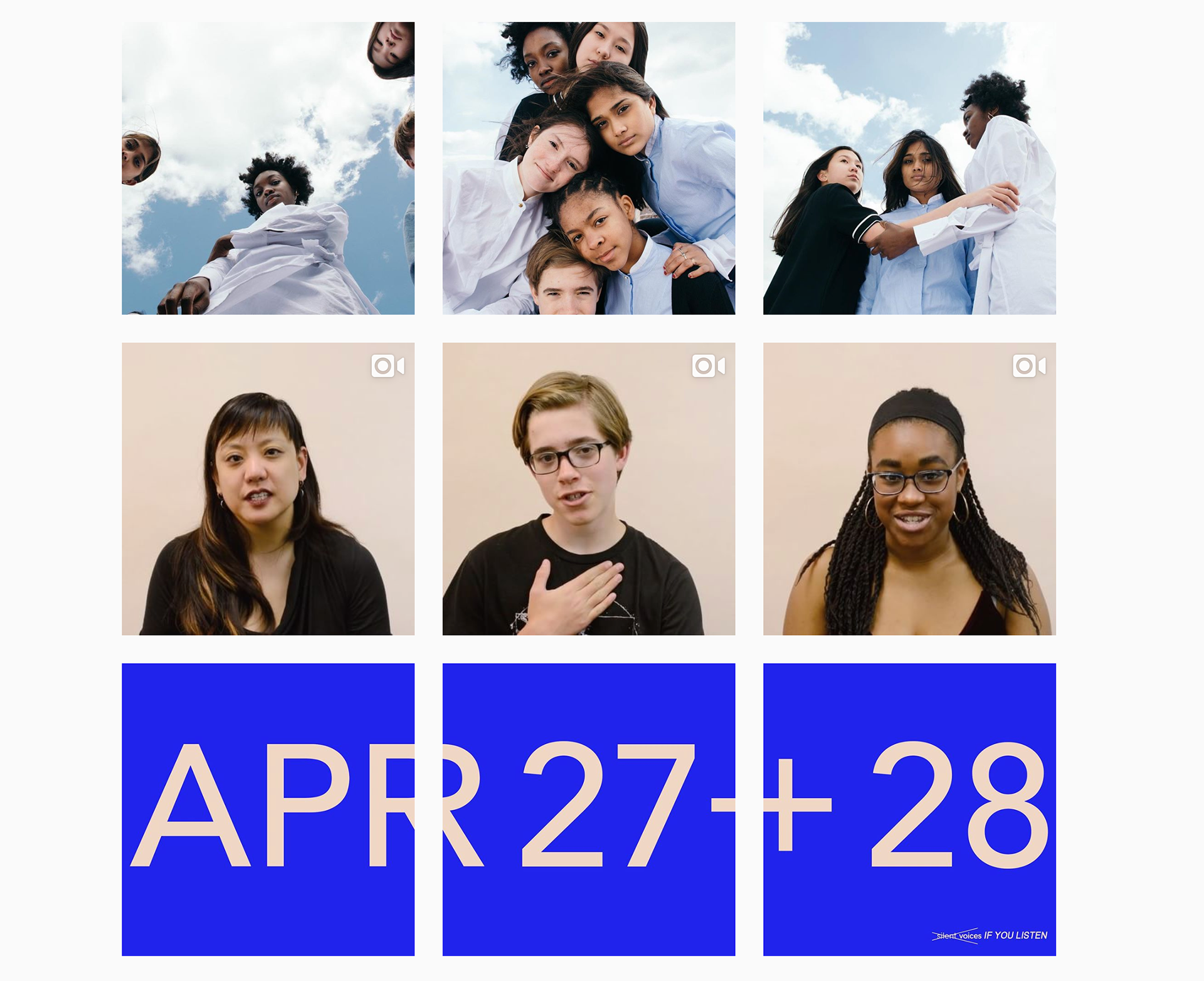 Social media series shot, produced, and edited for Silent Voices: If You Listen featuring teaser interviews.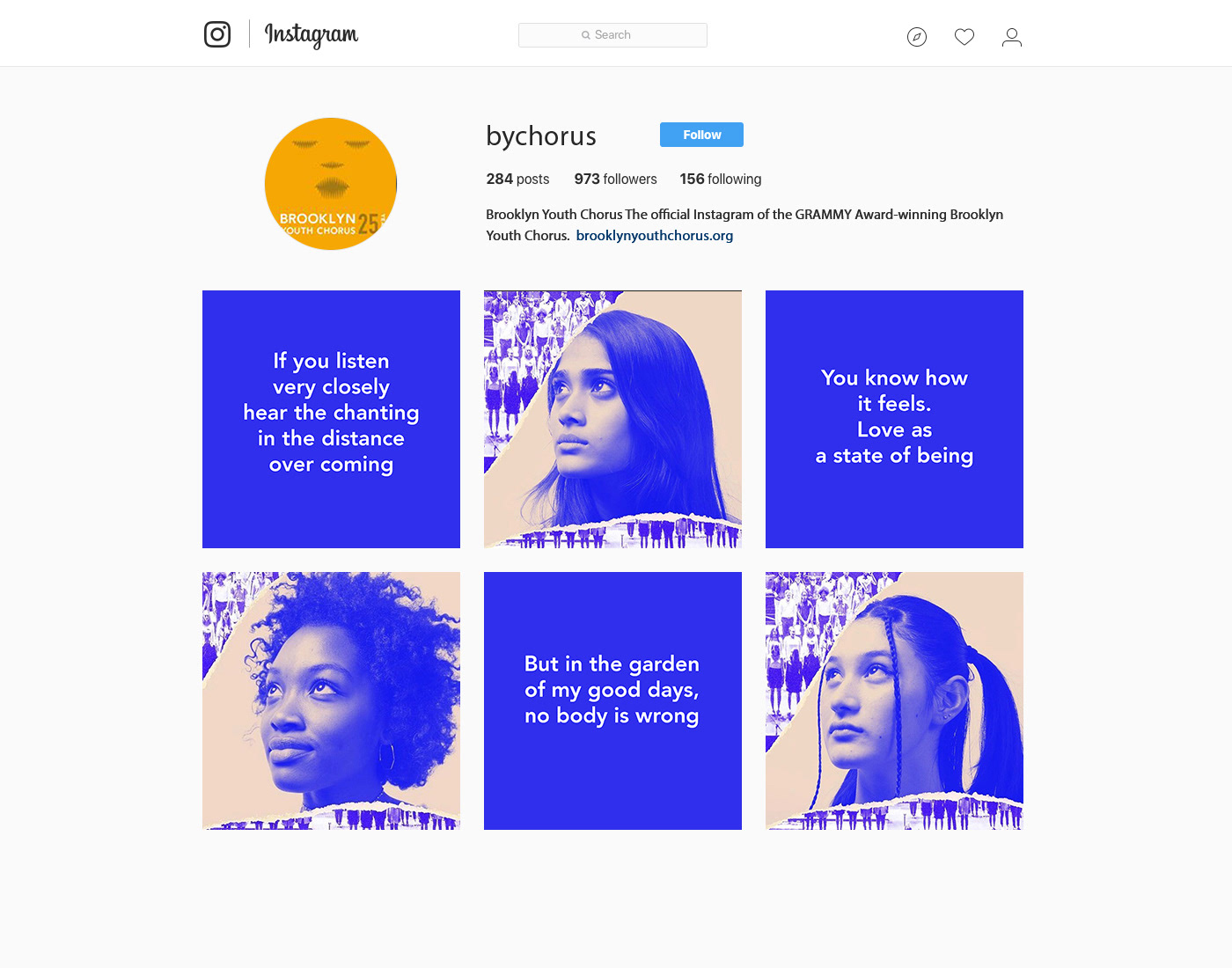 Social media campaign for Silent Voices: If You Listen will feature a mixture of signature graphics with rotating portraits, text graphics incorporating lyrics and excerpts from librettos, and a mini interview campaign which will serve as social media teasers leading up to the show. Stay tuned for the videos!
After taking a series of portraits of the Brooklyn Youth Chorus teens, I printed my favorites and began to experiment. I knew I wanted to juxtapose the ensemble (Chorus) and the individual, and I wanted to highlight the tangibility and grittiness of the paper by working with halftone or blurred group shots. The individual is revealed by means of the ensemble, and pushed forward, something I think each member of the group would consider to be true.
I photographed bits of paper and digitized the ripped paper by using masks in Photoshop. Afterward, I could easily replace the background image as needed. I enjoyed including that DIY aspect into the project.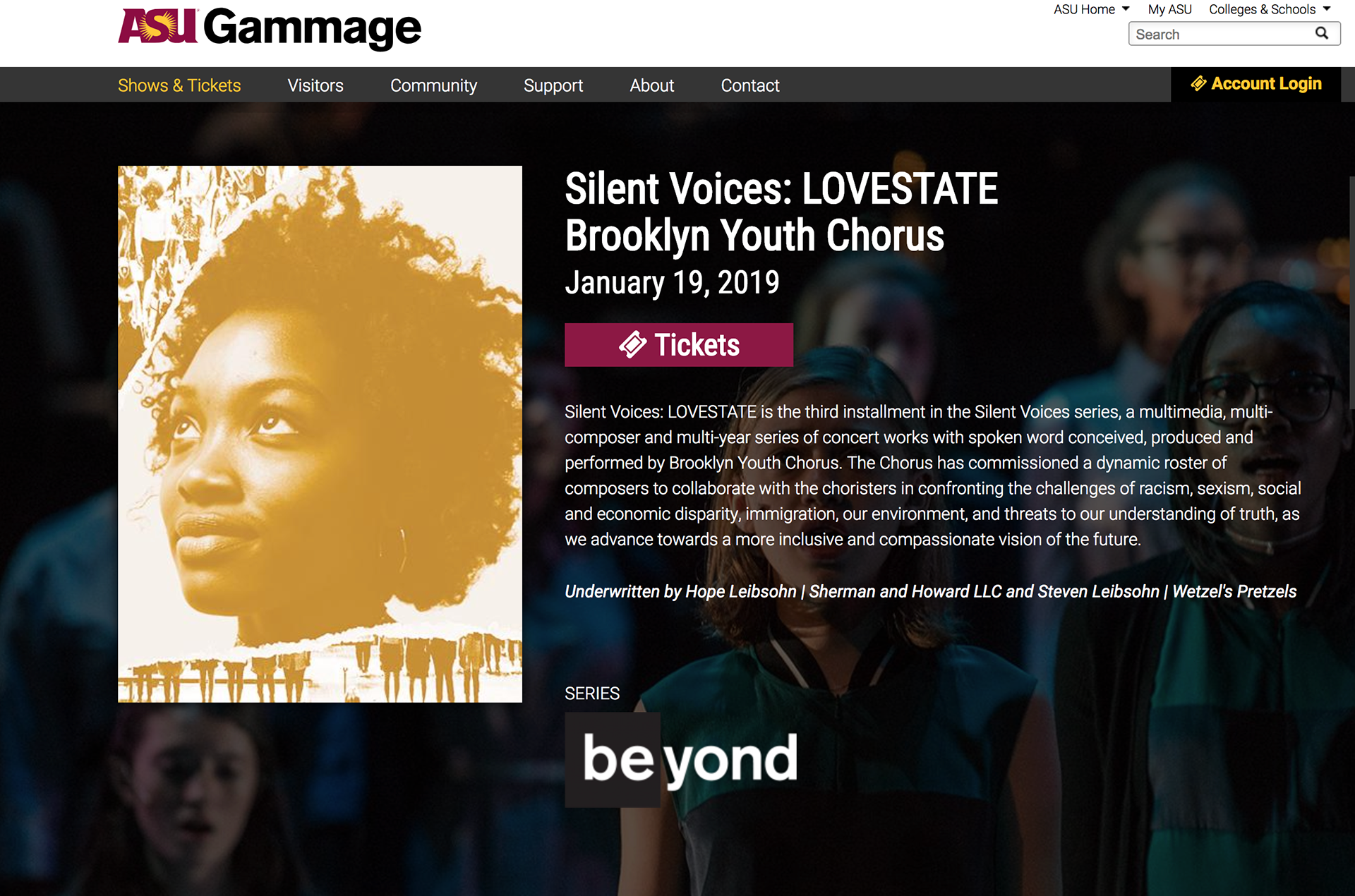 Other iterations, via ASU Gammage.